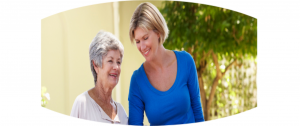 Priority1 Wealth Management Group now has its very own Aged Care Advice Specialist.  Melinda Hedges has recently added aged care accreditations to her already impressive list of qualifications and as such will be our resident expert at providing aged care specific advice.
We are fortunate to live in a country where longevity is becoming increasingly the norm, however, not everyone will be able to continue to live independently – many will need to access residential aged care services.
The Government has acknowledged the growing demand for these services and is introducing many changes to the aged care system, including a greater focus on user pays. To help clients understand the complexities and substantial costs of aged care, we are able to offer specialist advice in this important area.
To help you plan ahead, or to assist you, a family member or someone close to you currently looking at moving into care, we can talk you through the care options available to you, the costs associated with them and the best way to restructure your finances to pay for the appropriate care.
Getting the right information and advice now will help you make the best choices for your future care, security and happiness.
If you or a loved one needs assistance in this area, please do not hesitate to contact us and speak with Melinda.