Financial Planning Process
When you choose to seek professional financial advice, there are number of steps that are involved in the financial planning process. Priority1 Wealth Management have adopted a five stage process that aims to provide you with appropriate advice that is tailored to your personal situation. This process is summarised in the following flowchart: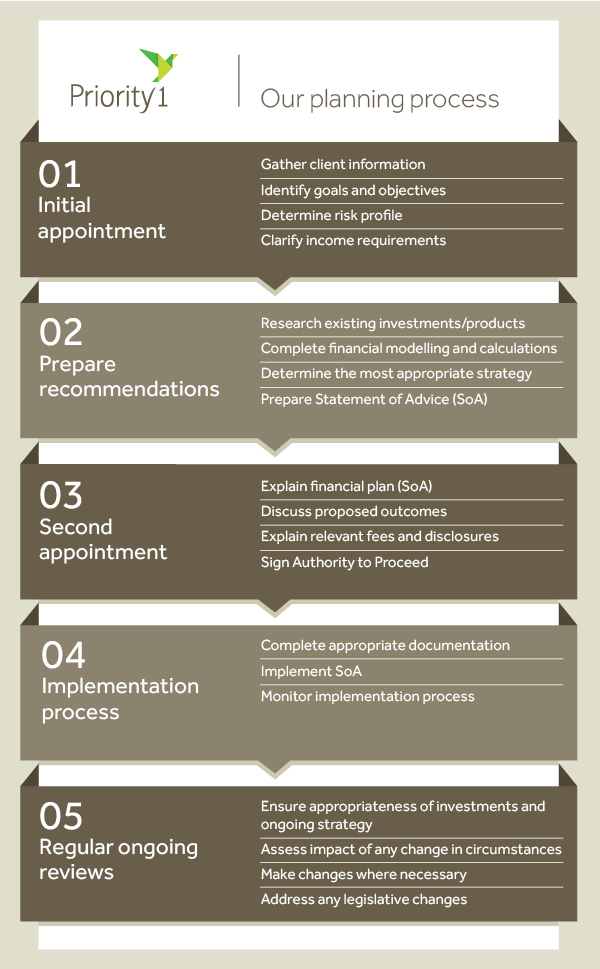 To help your financial adviser provide you with advice that is appropriate to your personal situation you will need to take information about you and your current financial position into the initial meeting. This will help the adviser in getting a clear picture of your situation. The flowchart below provides a quick checklist of the information you need to bring: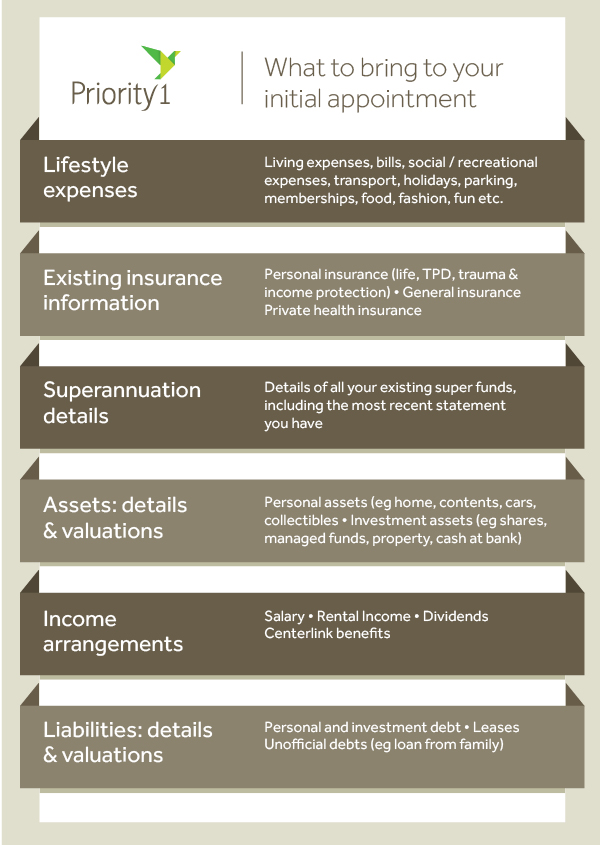 Have you considered how much money you'll need to fund your retirement?
"They are a group of friendly knowledgeable professionals who have assisted many of my family and friends with financial issues ranging from retirement planning, investment strategies, insurance to things as simple as helping me pay off my home loan faster. They help to focus your attention onto a plan to try to accumulate wealth and are not scared to ask questions as to why you are doing something if it doesn't make sense to them."