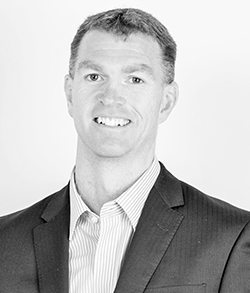 Corin Jacka
CFP, F FIN, Grad Dip FP Director
What the clients say: "have always found him to be an ethical, caring and considerate adviser." Following careers in sports marketing and banking and finance, Corin commenced in the financial planning industry in 1997. For more than 15 years Corin has been providing financial coaching, mentoring and advice and has been a Director and General Manager of one of Australia's largest boutique financial planning firms. He also adjudicates on the Financial Ombudsman Service, Investments, Life Insurance and Superannuation Panel as an Industry Representative. Corin's qualifications include being a Fellow of FINSIA and has been a Certified Financial Planner for many years.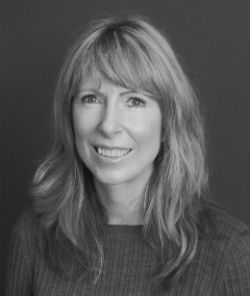 Jenny Farrell
ADV DIP FS (FP) Financial Planner
What the clients say:
"Very attentive to my numerous requests, and listens to all about what I'm up to, both personally and financially."
In the early 1980s I studied economics at Monash University but it wasn't until 2004 that my interest in finance led to my Diploma of Financial Planning, then an Advanced Diploma of Financial Planning in 2006. In the meantime I enjoyed a rich and varied worklife, including seven years in the Victoria Police Force. I had to leave due to back injuries sustained in a high-speed pursuit, but where one door closed another opened, and I completed a Diploma of Homoeopathy and ran my own business for 10 years.
My most satisfying successes in life have been making positive change in the lives of others, particularly through financial planning. Whether it's assisting clients invest money in the best possible place to allow them to enjoy their goals and objectives, or reducing their tax liability, or even helping someone claim on their insurance policy so they can continue to pay their mortgage while getting the best possible medical care. Knowing I have made a person's life easier, happier or more rewarding is very personally fulfilling.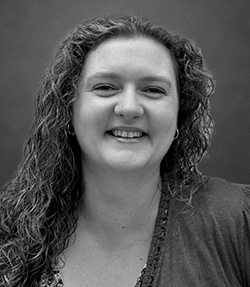 Melinda Hedges
DIP FS (FP) Financial Planner

What the clients say:
"Melinda is so friendly and efficient. She always gets things done"
In 2010 I started working in the financial planning environment, but have been studying since 2008 to achieve the qualifications and invaluable skills required for me to provide financial planning services to my clients. While raising a family, I've had a varied working path to the financial services industry. A Secretarial Diploma led me into office management, which included a wide range of accounting functions. This then sparked my interest in figures – in fact, I enjoyed the work so much I began bookkeeping part-time. I then moved into client services where I progressed into a supervisor role.
As satisfying as the client interaction was in management, I wanted to follow my passion for financial services, and my natural affinity for assisting others is an ideal fit for this industry. So I came to Priority1. After obtaining further experience with Priority1, I was awarded Representative Authorisation from Priority1 Wealth Management Group, enabling me to provide personalised advice to clients. I'm happy to say you'll see me here for many years to come.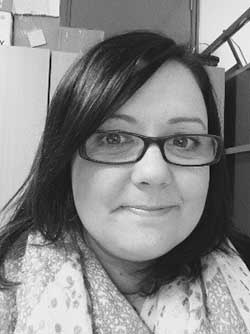 Melissa Astle
Financial Planning Administrator
I have been at Priority1 for 4 years. I have extensive knowledge of all things administration and am always happy to help in any way that I can.
I am a single mum with one son. We live locally and are heavily involved in the local sporting community – in particular basketball and football. I enjoy getting out and about with friends and family whenever I can, as well as reading, watching sport and being physically active myself.
Please contact me when you have a question or need help with any paperwork or administration. I will be the person who is most likely to send you forms to complete, and will often be the person who you will speak to when you call the office.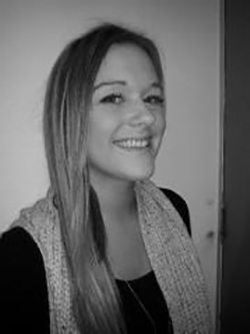 Emily Stones
Financial Planning Administrator
I am the newest member of Priority1, although I have been here just over a year! I am the administration guru – so if there is something that needs to be researched or updated administratively then I am the person that gets it done.
As I have recently finished high school I am just getting out and about in the world enjoying all of the different experiences that come my way. I do enjoy travelling and have been overseas a few times, and this is something that I want to keep doing.
Please contact me when you need help with any paperwork or administration. I will be the person who is most likely to send you forms to complete, and will often be the person who you will speak to when you call the office.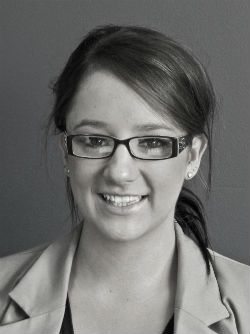 Sara Bell
Financial Planning Assistant
I am currently a Financial Planning Assistant here at Priority1, with the ultimate goal of becoming a financial adviser. I've worked in the financial services industry for almost five years, starting in early 2007 as an administrative assistant with Priority1. Over the years I continued to study and gain significant experience on the job, resulting in the completion of my Diploma in Financial Planning in 2009. In early 2010 I left Priority1 for the 'big smoke' to get a different perspective on the industry and to gain further experience, telling myself I'd stick it out for at least a year to figure out where I fit in the financial world. After 15 months I could firmly conclude that this less personal world of finance wasn't for me, and was lucky enough to be offered a position back at Priority1.