Aged Care doesn't have to be difficult
Let us help guide you through the financial steps
How can we help?
When a family member needs to move into Aged Care it is often a challenging time and can be made more stressful if you do not understand all the of financial implications.
What we help with:
Reviewing several strategies for entry into aged care
Understanding aged care fees
To understand the implications for investments and the family home
Centrelink/Department of Veteran's Affairs implications and/or eligibility
An analysis of cashflow (income and expenses)
Providing peace of mind on what direction you as a family take in this stressful time
Understanding residential agreements
What does it cost for aged care services?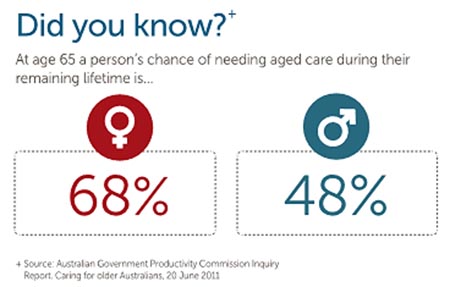 The costs associated with aged care facilities can be difficult to navigate. The final cost will depend upon several factors including:
your income and assets
your current status as a pensioner
Level of care required
The fixed and variable costs required by the aged care service
Strategies?
If you engage our service we will review a number of options of how assets can be arranged and funding accommodation payments. We will provide a report explaining these options and the impact this will have on the final aged care costs, cashflow, assets, etc.
This will help you understand the aged care fees, analyse how your cashflow will be affected and what effect is may have on an estate for estate planning considerations.
The Australian Government Aged Care Website
The myagedcare.gov.au website has a lot of information that may assist you in getting started.
Contact us
Contact us today to book an initial consultation to see how we can add value for you.
Priority1 only charges flat dollar fees that are agreed upon prior to engagement. This means we work only for you.
Planning for aged care can be a stressful time. But early planning and good advice can help minimise the stress for you and your family.
You will face many personal and financial decisions as you make plans for your future. We can help you understand care options available to you, the costs associated with these options and the best way to structure your finances to pay for the right level of care for you.
Getting the right information and advice now will help you make the best choices for your future care, security and happiness.