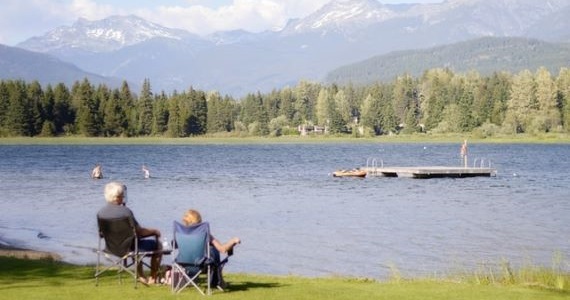 You can get your super when you retire and reach your 'preservation age' — between 55 and 60, depending on when you were born.
There are special circumstances where you can access your super early.
Scam alert! Watch out for cold-call offers to help you get early access to your super
The only way to apply to withdraw your super if you are eligible under the COVID-19 early release scheme is free and through my.gov.au
Protect your personal information. Don't share your myGov account details with anyone.
When you can get your super
You can get your super when you reach your 'preservation age'. Your preservation age depends on when you were born.
| | |
| --- | --- |
| Your date of birth | Age you can access your super (preservation age) |
| Before 1 July 1960 | 55 |
| 1 July 1960 — 30 June 1961 | 56 |
| 1 July 1961 — 30 June 1962 | 57 |
| 1 July 1962 — 30 June 1963 | 58 |
| 1 July 1963 — 30 June 1964 | 59 |
| After 1 July 1964 | 60 |
If you haven't permanently retired
If you have reached your preservation age but haven't permanently retired, you can still access part of your super via a transition to retirement pension.
If you're in a defined benefit fund
You may be able to access a defined benefit pension from age 55, regardless of when you were born. Check with your fund. Eligibility requirements are different for each fund.
Getting your super early
In some circumstances, you can access your super before you reach your preservation age:
Incapacity — if you're unable to work or need to work fewer hours because of a medical condition.
Severe financial hardship — if you can't meet your living expenses and have been receiving Commonwealth benefits for 26 weeks.
Compassionate grounds — to pay for unpaid expenses. These could include medical treatment, modifying your home or vehicle because of a severe disability, funeral expenses, or a loan repayment to prevent you losing your home.
Terminal medical condition — if you have a terminal illness or injury.
See early access to your super on the Australian Taxation Office (ATO) website for more information.
There are heavy penalties for breaking the rules around accessing your super early.
COVID-19 and early access to super
You can apply to access up to $10,000 of your super if you have been financially affected by the coronavirus until 31 December 2020.
Your super is your retirement savings. Before you apply to access your super consider all your options.
Using super to buy your first home
If you're buying your first home, you may be able to access super contributions under the First Home Super Saver Scheme (FHSSS).
The scheme allows you to make voluntary super contributions to your super account to save for your first home. You can then apply to access those contributions and their earnings to buy your first home.
Eligibility criteria and savings limits apply.
See first home super saver scheme on the ATO website for details.
Please contact us on 03 97259078 if you seek further assistance on this topic.
Source : Moneysmart.gov.au December 2020 
Reproduced with the permission of ASIC's MoneySmart Team. This article was originally published at https://moneysmart.gov.au/how-super-works/getting-your-super
Important note: This provides general information and hasn't taken your circumstances into account.  It's important to consider your particular circumstances before deciding what's right for you. Although the information is from sources considered reliable, we do not guarantee that it is accurate or complete. You should not rely upon it and should seek qualified advice before making any investment decision. Except where liability under any statute cannot be excluded, we do not accept any liability (whether under contract, tort or otherwise) for any resulting loss or damage of the reader or any other person.  Past performance is not a reliable guide to future returns.
Important Any information provided by the author detailed above is separate and external to our business and our Licensee. Neither our business nor our Licensee takes any responsibility for any action or any service provided by the author. Any links have been provided with permission for information purposes only and will take you to external websites, which are not connected to our company in any way. Note: Our company does not endorse and is not responsible for the accuracy of the contents/information contained within the linked site(s) accessible from this page.