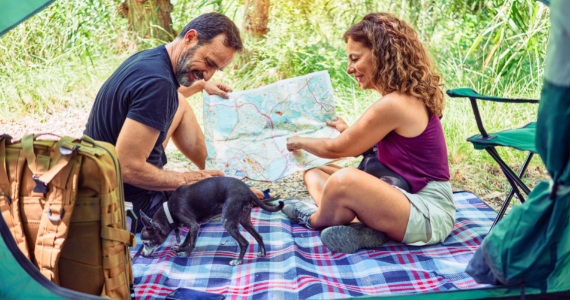 As you get closer to retirement, you'll start to wind down and want to work less without compromising your lifestyle. That's where a Transition to Retirement Pension (TRP) could work for you. It could help you through the next stage of life when you're not quite ready to give up working yet.
Work less for the same income
If you want to ease into retirement by reducing your hours and working part-time, you can maintain your lifestyle by using some of your super to top up your income through a Transition to Retirement Pension (TRP). The key benefit of the strategy is to draw income from the TRP to replace the employment income.
The taxable portion of pension payments you draw from your super (between preservation age and 59) is taxed at your marginal tax rate with a 15% rebate. If you're 60 or over, the pension payments you receive will be tax free (if paid from a taxed fund).
Another strategy is to retain your current employment arrangement (e.g. continue working full-time) while maximising the amount you can concessionally contribute to your super account. Similarly, income payments drawn from the TRP can replace the income contributed to your super.
You should seek advice from us if you are considering a TRP, to make sure it works for you.
When can you start a TRP?
You can start a transition to retirement pension as soon as you reach your preservation age.
| Your date of birth | Preservation age |
| --- | --- |
| Before 1 July 1960 | 55 |
| 1 July 1960 – 30 June 1961 | 56 |
| 1 July 1961 – 30 June 1962 | 57 |
| 1 July 1962 – 30 June 1963 | 58 |
| 1 July 1963 – 30 June 1964 | 59 |
| After 30 June 1964 | 60 |
Source: ATO
How much you can withdraw and how payments work
You'll need to draw a minimum amount of 4% a year from your TRP (increasing to 5% when you reach age 65). You'll be limited to taking a maximum of 10% a year of your account balance in pension payments until you meet a full condition of release. This could be either permanently retiring, reaching age 65, or ending an employment arrangement after age 60.
From 1 July 2017, any income earned on investments in your TRP account is taxed at up to 15% (including capital gains). Once you meet a full condition of release, you'll need to notify your fund. The earnings in your pension will become tax-free once you meet one of the full conditions of release.
Is a TRP right for you?
If you're under 60, the pension income may affect payments like Family Tax Benefit or Child Support.
Understanding what's best for you and keeping up with regulations can be complex, so it's important to seek advice from a financial adviser or tax professional to find out if the TRP is right for you.
Have confidence in your future with help from us. Call us on 03 9725 9078.