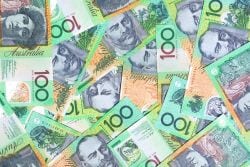 Coronavirus
Victoria and New South Wales saw their economies roar back to life as they emerged from lockdown just in time for a new kid to arrive on the coronavirus block. Omicron spread around the world seemingly within days knocking Delta off the front pages. Appearing to cause less severe disease than previous strains, and with Australia achieving high rates of immunisation, state governments held off resorting to lockdowns in an attempt to minimise financial carnage on businesses and workers.
All this battling against the virus comes at an enormous cost. The mid-year budget update forecasts annual deficits of around $100 billion for the next few years, no surplus over the next ten years, and gross debt of $1.2 trillion by 2024-2025.
Jobs galore
The unemployment rate dipped to 4.6% in November as an additional 366,100 people joined the ranks of the employed. The under-employment rate fell 2% to 7.5%, and many employers reported difficulties in finding staff.
Homebuyer hopes
Homebuyers gained a little power over sellers towards the end of the year as a surge in listings saw auction clearance rates in Melbourne and Sydney drop to 66% and 73% respectively. If this extra supply is maintained it should help to cool what has been a very hot property market.
COP this
The Covid-delayed climate change conference COP26 was finally held in Glasgow, and Australia joined the large number of countries aiming to reach net zero carbon emissions by 2050. Good progress was made in some areas, such as reducing methane emissions, ending deforestation and, for some countries, phasing down coal. However, modelling predicts that if all current commitments are fulfilled we will still see temperatures rise by 2.4 degrees. This is well short of the Paris Agreement goal to limit warming to 2 degrees, and preferably 1.5 degrees. The Glasgow Climate pact calls on nations to "strengthen their pledges to reduce emissions by the end of 2022."
Expensive energy
Major energy users suffered from a big spike in the costs of both coal and natural gas during the quarter. Prices corrected abruptly in November, but still remained much higher than at the start of the year. Oil prices were also higher, nudging US$85 per barrel during October and November. Aside from hitting consumers' petrol and home energy bills, high energy prices also led to an increase in the cost of, and shortages of urea – a chemical that is critical to the production of fertilizer (and therefore food) and to keeping diesel trucks on the road.
Ups and downs
The volatility in the value of the Aussie dollar against major currencies continued for the quarter. It traded between 70 US cents and 75 US cents in line with its long-term trend. We gained more than 3.7% against the Euro and Yen, and held ground against the British Pound.
The local share market failed to excite, tracking sideways before putting on a small end of year spurt that saw the S&P ASX 200 close the quarter up 1.5%.
It was a different story for US stocks. The S&P500 closed out the year at a record high after lifting nearly 11% for the quarter. The Nasdaq was close behind with a 9% gain.