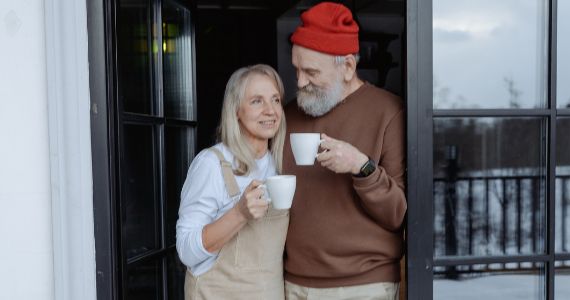 Key points:
There are varying tenure types that can impact your rights over a property in a village
Make sure to understand all the costs and fees that are associated with taking a placement in a retirement village
Legislation and regulations differ depending on the State or Territory you live in
Generally, the deciding factor of whether you rent or buy is subject to your current financial situation.
However, you should also consider the retirement lifestyle you want to lead and whether ownership or renting will best assist in reaching those wishes and desires.
Retirement villages can be a really attractive option after you retire, encompassing a safe environment with a close-knit community of older people with similar interests and hobbies. and active social groups.
In most cases, moving into a retirement village is a great way to start downsizing your possessions and assets.
Ownership and legalities
There are different pros and cons when it comes to owning or renting a home in a retirement village.
For instance, if you rent a home, it can be less expensive depending on how long you live there. Whereas, if you buy, you don't have to worry about any rental issues and have greater control over your home.
Either way, a retirement home will cut into your superannuation, along with additional costs and fees associated with living in a village.
Property ownership in retirement villages comes under slightly different legislation to normal homeownership.
They have different forms of legal title and occupancy rights, and other costs such as stamp duty may or may not apply.
Types of tenure
The various forms of occupation or ownership rights of retirement villages are referred to as 'tenure'. They will include provisions for resident consultation about the management of the community and the use of the village facilities.
The legal forms of tenure for buying into retirement villages are:
Leasehold estates: The owner/developer continues to own the property, however, you pay the market value of the unit in exchange for a period of time (49 – 199 year lease). This is generally the most common form of tenure used by 'for profit' developers.
Licences to occupy: The village developer or owner gives you a licence to occupy your unit which means you are permitted to stay under certain conditions such as not altering the property or surrounding gardens. This form of tenure is generally the most common used by 'not-for-profit' developers.
Company share arrangement: The village is still owned by the retirement village developer who sells you shares which entitle you to live in your unit. Although some retirement villages do use this tenure, it is not a common form.
Strata title ownership: Similar to regular strata-title schemes where the property is divided into units, this operates as a direct ownership structure. You pay the agreed purchase price, are registered on the title deed and become a member of the owners' corporation. However, unlike regular strata, the retirement village operator may have to approve you as a resident and you sign a management contract with the village owner.
This is not a common form of tenure for retirement villages.
Note: In South Australia, while Strata title does still exist, divisions no longer occurred after June 2009. Community title was bought in to replace it. Existing strata corporations were not affected by the change.
Community title ownership: This is a very rare form of tenure for retirement villages and operates on a direct ownership structure similar to strata, except in community title, the land is divided into 'Lots'.
Ongoing costs
Even though you have paid the market value for your property under the different tenures, you will still have ongoing costs and fees to pay in addition to your regular utility bills and in some villages, council tax.
These additional costs are sometimes known as service or maintenance fees and cover costs for the village management and maintenance.
Be across all the costs and fees that are involved with living in a village before you move in so you are not surprised by any unexpected fees.
Always read the resident's handbook and take legal and financial advice so you fully understand what you are buying into and what your responsibilities are.
Rental units
Some residential villages do offer accommodation rental units, sometimes known as periodic tenancy, but these are generally reserved for people with limited financial resources and are usually income assessed.
Because of this, rental units are often in high demand and you may have difficulty finding one.
Where do I find a rental unit?
Rental units come in all shapes and sizes, and can be found in both small and large villages or retirement living complexes.
The main providers of rental accommodation for seniors are non-profit organisations such as religious, charitable and other benevolent organisations and local councils. However, the private sector is beginning to develop more purpose built rental accommodation for seniors.
How much is the rent?
You will generally be charged a rental that is a percentage of the age pension plus maximum rent assistance available from Centrelink (regardless of whether you are receiving the age pension or rent assistance).
What services do rental developments offer?
Rental developments may offer the following services:
Self contained units with quality fittings
The provision of all meals
Laundry services
Communal facilities
Social activities
Secure environment
Independent lifestyle
Government legislation
There is legislation to protect the rights of retirement village residents, but this is regulated by the individual States and Territories.
The legislation for each State and Territory Retirement Acts can be found by clicking on the following links:
ACT: Retirement Villages Act 2012 and Regulations
NSW: Retirement Villages Act 1999 and Regulations
NT: Retirement Villages Act 1995 and Regulations
QLD: Retirement Villages Act 1999 and Regulations
SA: Retirement Villages Act 2016 and Regulations
TAS: Retirement Villages Act 2004 and Regulations
VIC: Retirement Villages Act 1986 and Regulations
WA: Retirement Villages Act 1992 and Regulations
Some states and territories also have Resident Associations who can help with advocacy, legal aspects and also promote the rights of residents to all levels of government.
If you would like to discuss further, call our office on 02 4342 1888 today.
Source: Aged Care Guide
This article was originally published on https://www.agedcareguide.com.au/information/renting-or-owning. Reproduced with permission of DPS Publishing.
Important:
This provides general information and hasn't taken your circumstances into account.  It's important to consider your particular circumstances before deciding what's right for you. Although the information is from sources considered reliable, we do not guarantee that it is accurate or complete. You should not rely upon it and should seek qualified advice before making any investment decision. Except where liability under any statute cannot be excluded, we do not accept any liability (whether under contract, tort or otherwise) for any resulting loss or damage of the reader or any other person. 
Any information provided by the author detailed above is separate and external to our business and our Licensee. Neither our business nor our Licensee takes any responsibility for any action or any service provided by the author. Any links have been provided with permission for information purposes only and will take you to external websites, which are not connected to our company in any way. Note: Our company does not endorse and is not responsible for the accuracy of the contents/information contained within the linked site(s) accessible from this page.