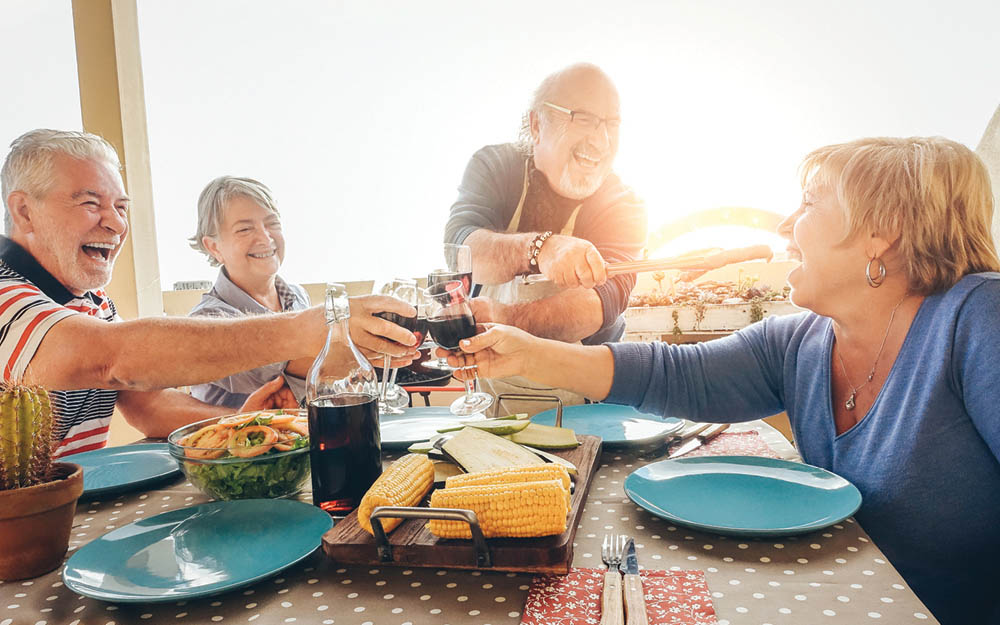 Growing older comes with a lot of changes, but that shouldn't apply to your steady income. Here's what you need to know to keep your retirement on track.
You've worked hard for the bulk of your adult life and are looking forward to enjoying the spoils of a carefree retirement. But there's still some planning that needs to be done to ensure you're set up for life – regardless of what's to come. Whether you're concerned about a possible income shortfall, have a portfolio that suffered in the global financial crisis, or are sitting pretty, it's good to know your options for securing financial freedom in the future.
How much do I need to retire?
The March 2019 assessment by the Association of Superannuation Funds (ASFA) found that a single pensioner needs to make $43,255 annually to enjoy a comfortable lifestyle. For a couple, that number goes up to nearly $61,061 per year. With increasing pressures to retire and people living longer thanks to advances in medicine and technology – it's necessary to save more during your career to comfortably support the post-work twilight years.i
The current system
Australia's superannuation system was created with a 'one size fits all' approach that doesn't necessarily fit one size now. Currently, nothing prevents someone from accessing their super in a lump sum once they reach the preservation age, which can be problematic for those who aren't aware that this may be harmful in the long term.
There have been calls for mandated income streams, but this approach isn't likely to work for a person who wants to decide how and when they spend the money they have accrued over the years. What if you want to make a giant celebratory purchase, such as a trip around the world? There should be a better approach to how and when people are able to access their super. In the meantime, what else can you do to ensure that you have the funds you need – when you need them?
What's my plan for the future?
Having a clear savings plan that maps out how you will reach the yearly benchmark of $43,255 is admirable, but it doesn't take into account the possibility of unforeseen illnesses that can wreak havoc on any budget, fixed or not. This is where securities, such as Critical Illness, can offer financial freedom at the most critical times – like when you're severely ill or injured and need medical treatment.
What about annuities?
Annuities provide a guaranteed regular income stream, much like a pension. Usually they start from a lump sum payment that is then paid out as regular income. While annuities are typically thought of as an income stream for life, you have the choice to set them for a fixed period of time (for example for 5 years, or 10 or 20 years). Other options you have for this financial product include indexed annuities, which protect from the effects of inflation, and deferred annuities, which begin payouts once the policyholder reaches a predetermined age.
Another thing to keep in mind is that if you purchase a lifetime annuity and happen to die young, that leftover money most likely goes to the provider, unless you have a minimum payment term as part of your contract. You can also elect a revisionary annuity, which would pay your spouse in the event of your death.
i https://www.superannuation.asn.au/resources/retirement-standard